INTRODUCTION
---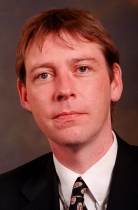 Just over a year ago the first 'Creggan' was issued by the Creggan Local History Society as part of a Campaign to Chronicle, for the people of the Creggan Parish. Some of the important features of the history of this area; and to create a greater interest in, and awareness of, local history in our district. The response to this journal was such as to not only inspire, but to necessitate, the compilation of a second volume; and we are confident that this year's Creggan journal will prove as popular and as sought after as last year's.
Throughout the past twelve months the Society has met regularly for discussions and lectures, and has enjoyed several outings; with the most notable events on the calendar including visits from both Cardinal Tomás Ó Fiaich and Archbishop Simms (with talks on 'Crossmaglen in Australia' and 'The Book of Armagh' respectively). As in the past the winter series of meetings and lectures, will be held again this year in Crossmaglen Community Centre, on the first Thursday of each month, at 9.00 p.m.
The Society however has more than just a passive role to play in local community life, and this has been clearly evidenced by the restoration work carried out to Creggan Graveyard. A complete guide to this important burial place is currently being compiled and updated for the Society by Mr. Kevin McMahon, (a member of the Society, and long since a regular contributor to County and Provincial Historical publications), and will shortly be available to the public. 1 think it is appropriate to express here our gratitude to Mr. Jem Murphy for his selfless work on the Creggan Project and to highlight here the pressing necessity for funds to cover the cost of the restoration work. We are also privileged to number both Jem and Kevin amongst our contributors in this years 'Creggan' journal.
Our first article this year is a detailed account of the Dorsey Ramparts, by Michael McShane. Despite several excavations and reports on the ramparts, their origin is still shrouded by mystery and doubt. Michael has revisited this ancient entrenchment and has drawn on existing reports, along with his own observations to compile a comprehensive, and up to date description of the ramparts.
Cardinal Ó Fiaich has yet again done us the honour of contributing an authoritative account of Early 19th Century Disturbances in the area, and this is followed by a condensed version of a series of articles written by Kevin McMahon on the Agrarian Disturbances in this district during the mid 19th century. (Kevin's article on Agrarian Disturbances has already been published in several issues of Seanchas Ard Mhaca).
Mr. Jem Murphy writes for us for the first time this year, and gives a fascinating account of the Forde Family (of "Ford's Cross"); the builders and occupiers of Carnally House whose impressive ruins still dominate the Crossroads named after the family.
The Chair Woman of the Society, Mrs. Mary Cumiskey continues her articles based on reminiscences of some older folk in the parish, of days when they were hired out as youngsters at the many hirin' fairs of the early decades of this century. Mary has diligently recorded many oral histories in the last number of years, and it is an important aim of the Society that contemporary oral history be recorded as a valid source of local historical information. Locked in the minds of the older people of the parish is a wealth of information about our past - and this untapped resource is continually being lost to us. Indeed this year our Society mourns the loss of its oldest, and most devoted member, Mr. John Hannon. Go ndeanfaidh Dia Trocáire ar a Anam; He will be surely missed.
The last few articles in this years journal are from two renowned local figures: Mr. Michael Joe Duffy Broadcaster, Actor, Raconteur; and Mr. Con Short Author, Historian and Gaelgoir. We are very pleased that Michael Joe has returned to settle in Crossmaglen after his many travels, and we are also pleased that Con too has put pen to paper once again. In this, the Centenary Year of Crossmaglen Rangers G.EC., Con has compiled a complete History of the Club which, will shortly be published, we wish him 'Adh Mór' with the new book.
Local history is not just concerned with things long past and people long dead. In fact history is in the making each and every day. It is a wonderful source of information and entertainment, and the Creggan Local History Society would like to issue an open invitation to local historians, young and old, to come along to any of our meetings and find out more about our activities and work.
JOHN FEE, Editor