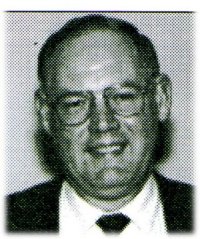 Kevin McMahon: Former Editor of the Creggan Journal and frequent contributor to Seanchas Ard Mhacha (Journal of the Armagh Diocesan Historical Society). Kevin specialises in the history of South Armagh and the Creggan Parish in particular. As we celebrate the bicentenary of the 1798 Rebellion, his leading article in this commemorative issue of Creggan which was delivered as the Jem Murphy Memorial Lecture in Creggan Parish Church on the 30th September 1979 is the most sought after information on the United Irishmen in the Parish of Creggan and South Armagh.
Dr. Brigitte Anton: Graduate of Queen's University Belfast, has lectured to the society on a number of occasions during the past few years. The Creggan Local History Society welcomes her as one of three new contributors to its Journal. Dr. Brigitte's article on John Mitchel gives us an in depth account of his chequered life and times.
Réamonn ÓMuiri: Present editor of Seanchas Ard Mhacha is no stranger to the Creggan Journal. His contributions to earlier issues are of immense value and his present article on Father Patrick Short, SS. CC will not only enhance the readers enjoyment of this issue of Creggan, but 1 am sure will prompt the imagination of some historian to research other pioneer priests from South Armagh.
Kevin Murphy: Secondary school teacher in Banbridge, Co. Down. Native of the townland of Carricknagavna in the Parish of Forkhill. A member of the Creggan Local History Society he has lectured to the society on a number of occasions. His articles in previous issues of Creggan (ie) Belmont Barracks 1989 and Carricknagavna (A History of a Mountain Townland) 1994/5 are now used as references amongst the students of local history. His present article on Michael J. Murphy one of Ireland's leading writers and folklorists leads me to conclude that not only did he know Michael J intimately but he left no stone untumed in his research into the life of this colourful man.
Rev. David Eastwood: The society welcomes Rev. David Eastwood as the second of our new contributors, it was Len Gourd's article in the 1994.'95 issue of Creggan which prompted him to pen this article In Search of the Eastwoods - 2. Rev. David lives and works in Canada.
Cardinal Tomás ÓFiaich: Poets and Scholars of Creggan Parish was written specially for the Society's first journal by the late Cardinal in 1986 and I have great pleasure in reprinting it in this issue. Cardinal Tomás ÓFiaich lectured to the society on a number of occasions and a second article by him (Early 19th Century Disturbances in Creggan Parish) was published in the second journal in 1987.
Michael McShane: Present editor of Creggan and a founder member of the society. The history of Carnally is well documented elsewhere, and this article is composed from a tape recording by the late Owen Keenan of a very special occasion which took place in that townland. The editor wishes to acknowledge the help given by Ms. Frances Brannigan with the Irish translations.
Eugene McCann: We welcome Eugene as the third new contributor to this issue. His article on the townland of Ballykeel nestling at the foot of Slieve Gullion is well known for its poet and scribe Art Bennett, also its historic monument 'Ballykeel Dolmen'. This article is well researched and very informative.
ACKNOWLEDGEMENT
Creggan Local History Society wishes to acknowledge the generosity of their page sponsors without their financial help this issue would not have appeared. Thanks is due to Mr. Peter Murphy, Tullydonnell for his immense effort in collecting sponsorship.
As editor I take this opportunity to thank the contributors for their articles, and to Mr. Kevin McMahon for his kind advice. To Mr. Liam Flynn (printing) and his staff for their courtesy and professionalism in producing this issue of Creggan.
Since the last issue of Creggan appeared, three highly respected members of the society have gone to their eternal reward. Patrick Conlon, Ballinarea. Cullyhanna, died 14th March 1997, Dr. Jack Crummie, Newry Road., Crossmaglen, died 27th July 1997. Ned Donnelly, Carnally, Silverbridge, died 7th May 1998. Each made their own special contribution to the running of the society and its archives. (may they rest in peace).
Michael McShane (Editor)
September 1998